Our number one requested feature is now live in production. Projects allows you to add or remove yourself and others from projects that you have access to. If you have subcontractors working on a project and you want them to have access to orders related only to the project or projects they are working on, now you can give them that access!
Advantages Projects provides:
• Only see orders for the projects you care about most
• Limit notifications to only the projects you are involved with
• Add multiple companies/users to a project in order to share access to only the orders associated with that project
Features Projects provides:
• In Order Request, products available are based on the project you're ordering concrete for
• Orders now summarized by project on Market Summary screen
• Jobs screen shows only the orders for your selected project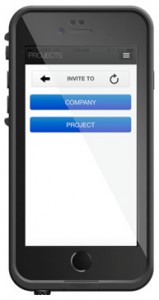 In addition, each screen in Projects has an associated help page if you need it. All you have to do is click on "Help" in the menu.